High Quality, Hand Wired Vintage Style Tube Guitar Amps
Contact J. Chandler Stewart in Media, PA @ 610-356-8552 or email us at chandleramps@GMAIL.com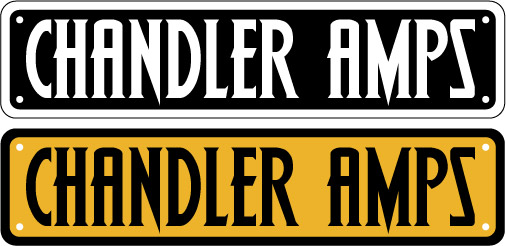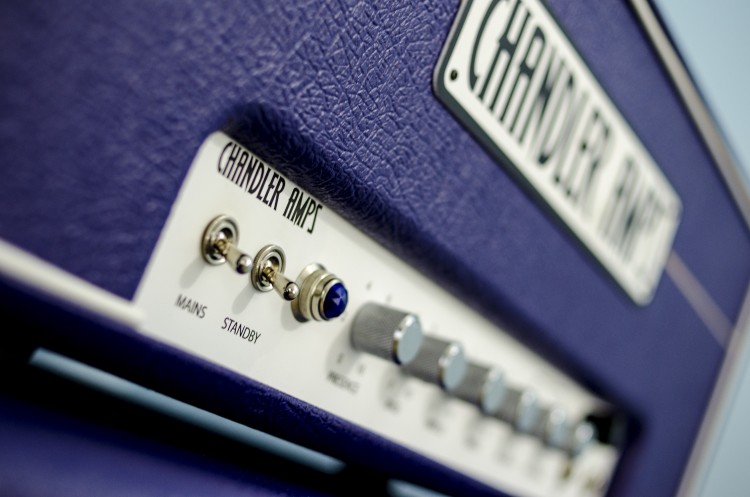 The Chandler Amp C50 is derived from the well-known Western Electric Tube circuit from the 40's that the Tweed Bassman and JTM 45/ Plexi amps where based on. This circuit is famous for having a beautiful warm and clear tone that has been well loved by guitar players for many years.

Here at Chandler Amps we offer a *CUSTOM VOICED head version of that called the C50.
​ This amplifier offers the great old school tones we are all after.
​​We use 50 watt Classictone transformers, steel chassis and custom hand-wired circuit board with premium parts.
​​​The result is a fat, clear and tone-full amp, with plenty of headroom to cover most any gig. While providing a great clean to semi overdriven tones that will take pedals wonderfully. Base Model Starting at $1499
​
​
​
Just a few options that are available are:

Cabinet Covering choice​​
​​1x12 or 2x12 combo cabinet
2x12 or 4x12 extention cabinet​
​Internally jumpered channels​​
​External bias pot and test points
​Pre-Amp voicing switch​
Dual Rectifier switch
Foot-Switchable boost
High / Low power switch​
Boutique parts options​
​​22, 40, 45, 50 and 100 watt versions
Heavy Duty Vinyl Cover

​

As with all Chandler Amps we *CUSTOM VOICE each amplifier to the players specifications.​​
​​